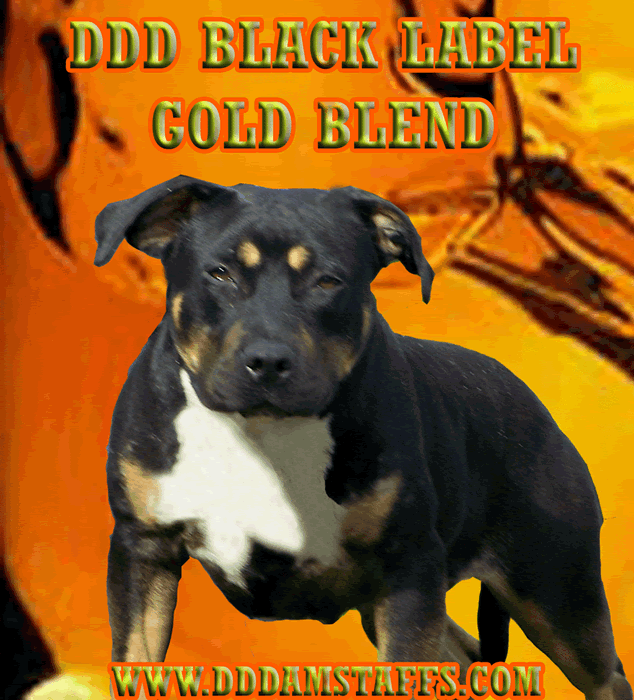 DDDawgs Black Label Gold Blend
(Aka "Tristen")

Every now and then mother nature does something to let you know she is in charge.

This little girl is one of those times. With NO black tri colored Amstaffs in our lines this girl was never expected but greatly appriciated.


So far Tristen has shown us that regardless of color she was worthy to stay.

Her structure and temperament is sensational and if trends in the USA are an indicator she will have her fans in Australia...
With her full brother exported by us to New Jersey USA the pressure is on to try to improve our lines further.

Tristen is coming along really well and as you can see her structure far out weighs her rare coloring.....


This girl proves that when you pursue health, temperament and structure first and foremost the gods sometimes bless your kennel with that something rare.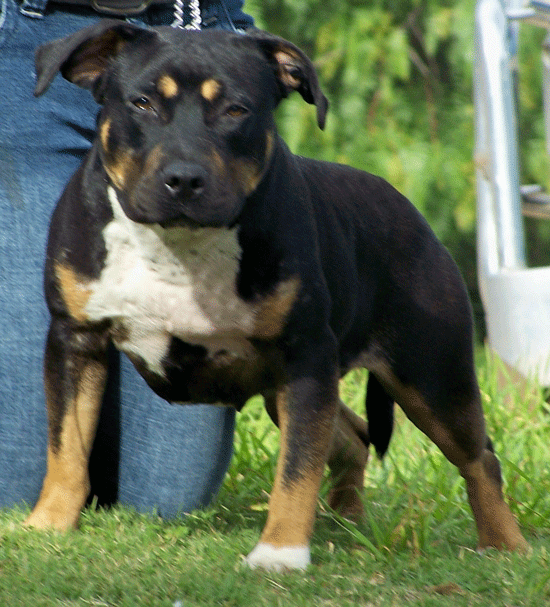 Just over a year old and another DDD MACHINE emerges.