.....WHAT'S NEW.....
We have imported semen from Hungary, Poland and Serbia.

We have 3 of the worlds best now available to the DDD breeding program.



CH. ROCKSTONE TRACTOR
(aka) TRACTOR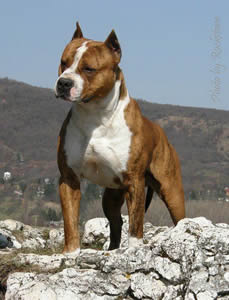 Click image for his page
INTER MULTI CH. IMPERIAL GURU Red Pearl In Ginger
(aka) GURU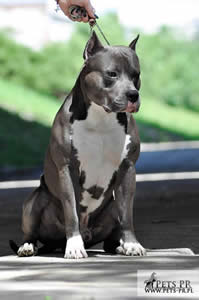 Click image for his page
CH. LORD OF STAFFS BEST PLAYMATE
(aka) PLAYMATE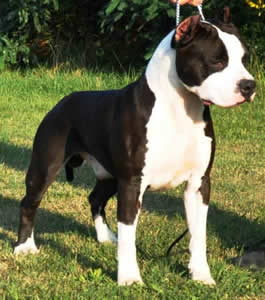 Click image for his page

NEWS FLASH: Marcus progeny is fast gaining recognition in the U.S.A.
First son has been exported to New Jersey U.S.A

Seems this boy has NO boundaries and constantly out does him self...
What will he do next?????
MAX IS ENTERED IN THIS YEARS ADELAIDE ROYAL SHOW SO WE ARE ABOUT TO START SHOW SCHOOL TOGETHER. WE HAVE TRAINED MANY DOGS IN OUR LIFE BUT NEVER FOR SHOW. FINGERS CROSSED THE DOGS ENJOY IT.


WELL IT WAS OUR FIRST SHOW EVER AND WE ARE STOKED.
SPECIAL THANKS TO ADELAIDE PLAINS KENNEL CLUB FOR TRAINING US HOW TO NOT LOOK TOO SILLY IN THE SHOW RING AND TO TERRI FROM SUPERSTORM KENNELS FOR MAKING SURE WE WENT THROUGH WITH IT.
JANA DID WELL HANDLING MAX ON HER MAIDEN VOYAGE INTO THE SHOW RING AND WHEN ASKED WHY START ON THE BIGGEST SHOW OF THE YEAR SHE SAID "WHY NOT".
CONGRATULATIONS TO MAX WHO SILENCED ALL OF HIS CRITICS IN ONE BLOW...

WE HAVE A NEW MERCHANDISE PAGE ON THIS SITE AND ARE SLOWLY STARTING TO LOAD IT WITH SOME TRULEY UNIQUE ITEMS FOR YOUR AMSTAFF.....

WE SAID NEVER SAY NEVER AND AND HERE IT IS DDDAWGS WAR MACHINE IS HITTING THE SHOW CIRCUIT... AND HE NEEDS ALL THE REST HE CAN GET....


WAR MACHINE WILL BE CAMPAIGNED HEAVILLY BY RAE BRIGHT FROM BRIZEGAR KENNELS IN THE CONFORMATION RING. THESE TWO MAKE A DEADLY COMBINATION AND WILL HIT THE SHOW CIRCUIT IN MARCH 2010. WITH SEASONED CAMPAIGNER/TRAINER JOSIE HEWSON IN HER CORNER WE ARE HOPING FOR BIG THINGS.
GOOD LUCK RAE AND WAR.....

THE BOY IS OFF TO A FLYING START.....

WAR MACHINE AND RAE ARE DOING US PROUD. FIRST 4 SHOWS AND 4 WINS INCLUDING 3 BABY PUPPY OF BREED WINS.


ABOVE LITTLE WAR AND RAE AT THE AUTUMN INTERNATIONAL. IT'S A THREE DAY EVENT HELD OVER THE ANZAC LONG WEEKEND. 3 DAYS, 3 SHOWS AND A DIFFERENT INTERNATIONAL JUDGE EACH DAY. WAR HAD A CLEAN SWEEP 3 FIRST PLACES AND 3 BABY PUPPY OF BREED..... A SPECIAL THANKS TO RAE FOR DOING SUCH A GREAT JOB.


WE HAVE MOVED: We are now settling into our new country property and stage one of our plans have been submitted to the local council. Once we have our new kenneling completed we will start on the new training facility for our Am staffs. With 2.5 acres at our disposal we want to start pushing them to new limits and explore their true potential. By doing this we can ensure only the best of the best will reproduce.

PLANS APPROVED : We have just had our kennel plans approved and will commence building what has been described by the council as innovative as it is both dog and environment friendly.


ATAXIA CLEAR: Results are in for our stud dogs and they are FANTASTIC.
All four boys are Ataxia clear and their certificates are on their individual pages. Now we have silenced our critics in the best possible way.
We are already off to a great start but as I already said how good is good enough?

HUNTER------------------------DOMINO


PASSION---------------------------------BRONX

THESE 4 PUPS ARE SET TO JOIN WAR IN THE RING IN THE NEXT FEW MONTHS SO GET READY TO SEE A FULL SCALE DDD ASSAULT ON THE SHOW SCENE.
13th - 14th of November 2010 we unleashed our new puppies on the show ring at the Junior Kennel Club Of SA INC Champ show. We took 5 pups' and took out all 5 top spots including Best Baby Puppy of Breed both days. Unfortunately there were no ribbons as the club is claiming poverty but a win is a win.....
20th - 21st of November 2010 second show run by All Breeds Dog Club of SA INC. International judges seemed to warm to our pups'. This time we got ribbons...


It was a hard weekend and the weather really warmed up on us but the pups' remained cool under pressure.....




ADELAIDE PLAINS KENNEL AND OBEDIENCE CLUB TWIGHLIGHT SHOW WAS A BLAST.
DUE TO THE HEAT WE ONLY TOOK HEAD HUNTER, PASSION AND BRONX. THEY DID WELL......


PASSION AND HEAD IN THE RING.....


ON BELHALF OF THE ENTIRE DDD CREW WE WANT TO WISH YOU ALL A MERRY CHRISTMAS AND A GREAT NEW YEAR.
Well we have had a slowwwwww start to the 2011 show calander with the first show finally entered and thats not untill September. We are going to have to get a move on and enter a heap more shows or it's going to be a sad looking Christmas tree this year.
Well we did it. Christmas tree is fully loaded with 5 shows still left in the year. Very happy with how we went and have to put out a special thanks to all that helped us get through it.



ON BELHALF OF THE ENTIRE DDD CREW WE WANT TO WISH YOU ALL A MERRY CHRISTMAS AND A GREAT NEW YEAR IN 2012.