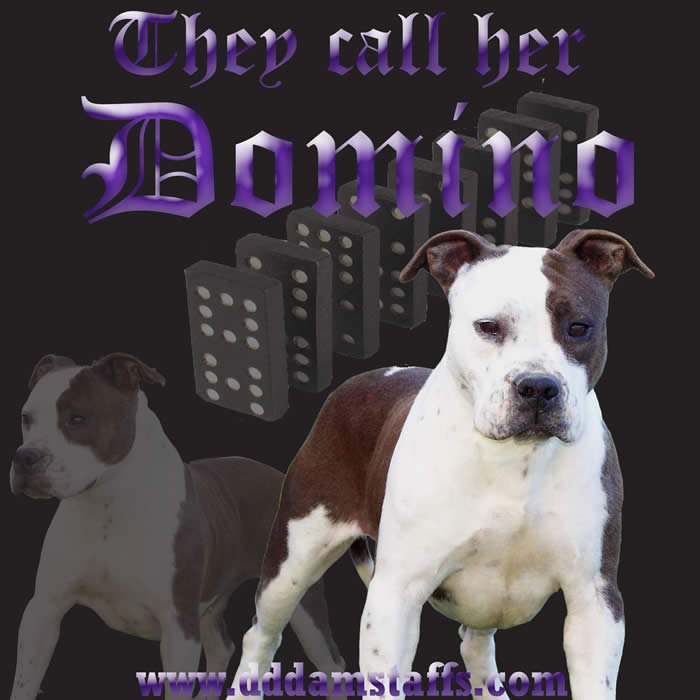 DDDawgs They call her Domino
(Aka "Domino")

Cute as a button from day one.

We started her in the ring but she hated it.

She placed twice even though she just about had to be carried around the ring.

Pity she hates the show ring because this girl has it all.



Domino has just turned one year old. Happy birthday girl.

DOMINO IS IN A CLASS OF HER OWN.

GET READY TO SEE PUPS' THAT ARE OUTTA THIS WORLD ONCE SHE IS BRED...